Selasdia is …
an artificially intelligent assistive tool for sales and marketing
Engagement Marketing
The purpose of interactive marketing is to generate awareness among prospects or to reinforce a prospect's memory of a brand. Our studies show that 100 targeted interactions result in approximately 10 people becoming aware of your brand.
Traditionally, firms send out newsletters for customer nurturing. Newsletters can, however, be perceived as spam. Selasdia can be used for nurturing in a far more sophisticated manner.
Selasdia can identify opportunities to maintain soft communications with clients on social media and will help you keep your brand name alive in thousands of your clients' minds.
Content Marketing
Content marketing refers to the creation and dissemination of media or content with the purpose of reaching out to customers and prospects. However, content marketing works best when there is an audience for the content.
Selasdia can help you build an audience for more effective content marketing.
In one experiment with Selasdia, we connected with 180 persons who we felt might be interested in Selasdia. 22 of them followed Selasdia (became a member of the audience). This number is in line with other experiments we have conducted on the ability of Selasdia to accurately spot potentially interested decision makers on social media.
Influencer Marketing
Selasdia can model B2B buyer personas in software, and can use those models to identify potential customers. From the samples of prospects that it has collected, Selasdia can compute the influences upon a typical buyer of your products.
Selasdia can identify the information sources that prospective buyers are likely to consult when making a purchase, or when educating themselves about a tool. The marketing team can then take steps to put out content through those media channels.
Selasdia can identify the key people whose word carries weight with prospects. Selasdia can also identify the keywords that prospects might use to look for information about topics relevant to your products.
Monitoring
Selasdia can monitor Twitter, Facebook and LinkedIn to spot critical conversations that can be of assistance to sales and marketing teams. It can identify expressions of interest emanating from prospective leads. It can filter out all the noise on social media platforms, and identify only conversations that might be of immediate value from a sales or engagement perspective.
Analytics
Selasdia can identify the intention to purchase, inquire, wish, complain, sell, praise and criticise. Spotting conversations with these intentions allows a business to engage with leads early and serve customers better. Selasdia can also identify the people engaged in social media conversations and identify prospective buyers, key influencers, experts and enthusiasts.
Engagement
Selasdia simplifies how you reach out to your customers. Reply, tweet, share, post or like messages from your dashboard. Nurture existing customers and engage new prospects at opportune times and in a relevant context with the help of Selasdia. Run manual or automated marketing campaigns using email and newsletters.
Find
Build lists of prospective leads automatically segmented by role and geography.
Track
Observe prospects to ascertain needs and collect context for engagement efforts.
Influence
Create awareness among prospects, turn them into an audience and facilitate sales.
Marketing
Communicate the value of your product or service effectively to the right people on social media. Selasdia's marketing campaigns let you create awareness, trust and brand loyalty. Its analytics help in capturing marketing insights, creating long-term growth with customers and developing marketing strategies and plans.
Sales
Selasdia supports lead capturing on social media by spotting inquiries about relevant subjects, finding people with needs you can satisfy, finding people with relevant likings and jobs, locating dissatisfied customers looking for alternatives and locating opportunities in a geography of interest.
Service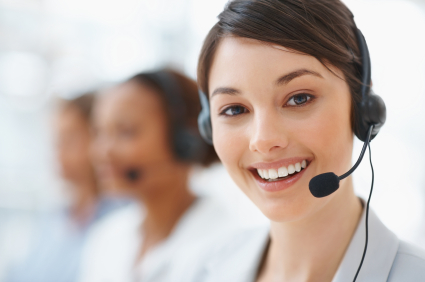 Selasdia identifies customer service issues and lets you reach out to affected customers and solve their problems. Selasdia helps you to provide timely service through your Facebook or Twitter page and can help you sort through emails to a customer service email address by identifying pressing inquiries and complaints.